Creative Solutions for Business Financing
Has your business financing bank denied a loan request for your business? Refused to extend your company's line of credit? Demanded repayment of existing loans? Many businesses today are finding it difficult to get traditional business financing to see them through hard times or to pursue an exciting growth opportunity. That's because restrictive federal regulations often dictate who qualifies for traditional bank financing.
But Alliance Commercial Credit Group can be your solution! Business financing demands expertise, and we have more than 20 years' experience in structuring commercial funding programs for companies that need creative, non-conforming financing.
Our Business Financing Application can help you understand the types of solutions for financing your business. Often times, solutions differ from one company to the next, so understanding your businesses needs starts with contacting us! Financing commercial business to large business financing nationwide; we have unique programs to assist in many environments.
With Alliance Commercial Credit Group, our funding is based more on future performance than on past historical financial statements. Some of the types of business financing solutions we offer are:
Call us at 877.594.9423 to learn how we can get you the financing you need to get ahead.
Why Choose Alliance Commercial Credit?
Your choice is simple. Why should you fill out 15 different applications, when you can fill out just one short form and get access to the funds you deserve? Our job is to make getting money simple for you. With Alliance Commercial Credit, you get the attention you deserve, quickly, in just One Step!
We have asset-based loans, factoring services, management consulting, and even bank financing! With one short phone call we will be able to qualify your company for the best rate available!
Looking for information about getting pre-approved?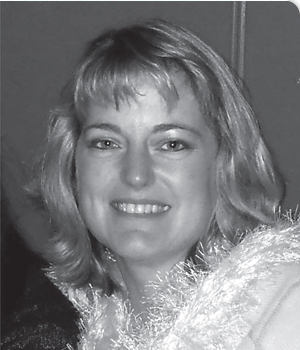 Secured Financing
At ACCG, we specialize in "secured" financing. "Secured" is a term used by lenders that means there are assets (i.e., accounts receivable, equipment, inventory, land or buildings, etc.) within a business to use as collateral to secure the loan or line of credit. The collateral will determine the type of lender we will recommend, i.e., factor, bank, asset based. All creditors will examine cash flow closely when pricing the costs of various types of loans.
Need for Financing
Typically, business owners require some outside assistance. When the need for financing arises, you may require the need for outside consultants or financial advisors. We will assist you in locating these professionals as a service throughout the country. ACCG helps our customers qualify for bank financing. This process is not always very easy for business owners to understand. Achieving a bank line of credit may seem like a no-brainer–it isn't. Many of our customers come to us after their bank has had to say "No". Oftentimes, we can repackage the customer, helping them understand what the bank wants to see and successfully place them into a bank line of credit. However, there are times when the path to a traditional bank is a two-step process.
Out-of-the-Box Solutions
Understanding the two-step process is part of our job. ACCG provides "outside-of-the-box" solutions for business owners. If your company is experiencing one or more of the following symptoms, additional financing will be extremely difficult to obtain.
Negative Cash flow
Highly leveraged
Too much short term debt
Past losses
Current losses
Accelerated growth
Poor credit
We know how to deal with these scenarios. Our mission is to help you create and sustain whole business health by giving you unlimited access to financial institutions and management consultants who target your industry.